home
/
Product
/
Accessories
Designed in pure round, simple and elegant appearance. Two pairs (4 pieces) of strong neodymium magnets are used to achieve strong adsorption. Compatible with M54/M48/M42 male/female threads
Description
The filter drawer may seem like a simple accessory for astrophotography, but we designed this product with great care in terms of function, aesthetics, and ease of use.
Features
M54, M48, and M42 threads are commonly used thread specifications in telescopes, cameras, and other astrophotography equipment. Due to the variety of threads, different equipments have caused compatibility issues when connnecting them with each other.
To resolve the thread compatibility issue, we designed this filter drawer in the way that each side of the drawer can be configured as any one of M54/M48/M42 male thread or female thread as required. So it can be connected to the commonly used astrophotography equipments and it is convenient to use. Then there is no need to repeatedly purchase filter drawers of different thread specifications in order to adapt to different threads. This saves money for users.
This product includes a drawer frame, a filter slider, 6 rings and a ring-loosen tool. Among them, the drawer frame, filter slider and ring-loosen tool are included in basic suit, and the rings are optional.
The rings are divided into two types: M-type and F-type.
When the M-type ring is attached to the filter drawer, the thread on this side is configured as a male thread. Usually this type of thread is used to connect to the camera or camera side devices.
When the F-type ring is attached to the filter drawer, the thread on this side is configured as a female thread. Usually this type of thread is used to connect to the telescope or telescope side devices.
There are totally 6 rings which can be used to produce M42/M48/M54 male or female threads for the filter drawer. Users can combine these rings to meet the needs of their own applications. It can even be configured as male threads or female threads on both sides as required.
M-42/M-48/M-54 Male Thread Rings
F-42/F-48/F-54 Female Thread Rings
Except for F-54, the other 5 rings can be attached to the drawer frame through threads, without using tools such as screws or wrenches. F-54 is not threaded. If one side of the drawer frame needs to be configured as M54 female thread, just put F-54 into the drawer frame.
Appearance
The product is designed as a perfect circle, with a simple and beautiful appearance and good surface.
Comfort
This product uses 2 pairs (4 pieces) strong neodymium magnets to achieve strong adsorption. It does't need any other additional steps to lock the filter slider. And there is no need to worry about the filter slider falling off accidentally.
The extended drawer handle makes it more comfortable to pull the drawer.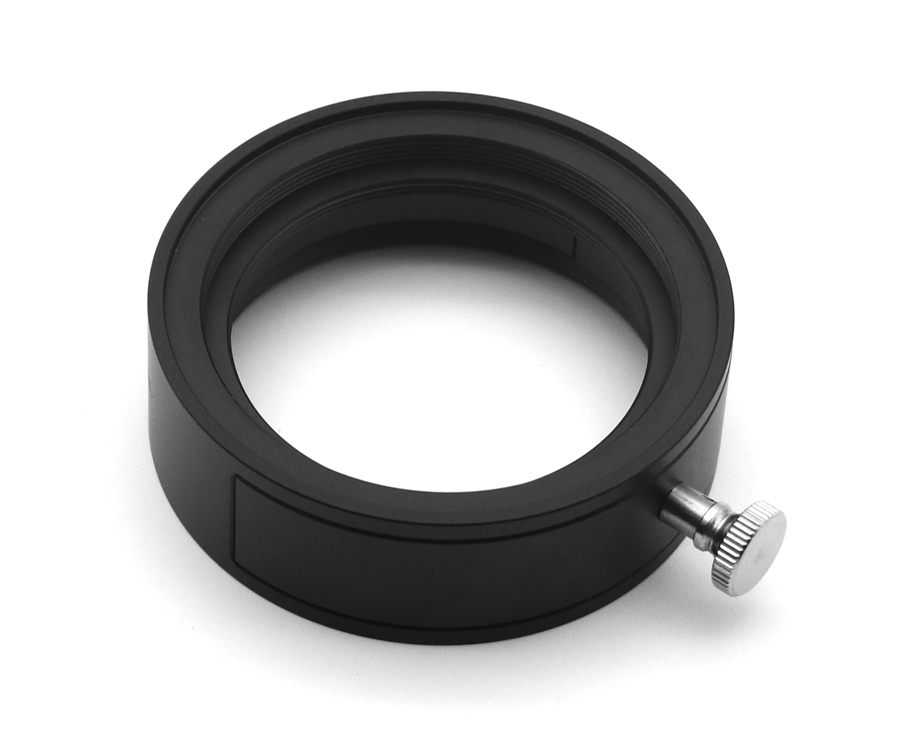 Each suit of this product has a ring-loosen tool. Sometimes the rings may be hard to be removed by hand if they are connected too tight. If this happens, users can use this tool to loosen and remove the ring from the drawer frame. With this tool, there is no need to worry about how to remove rings from the filter drawer.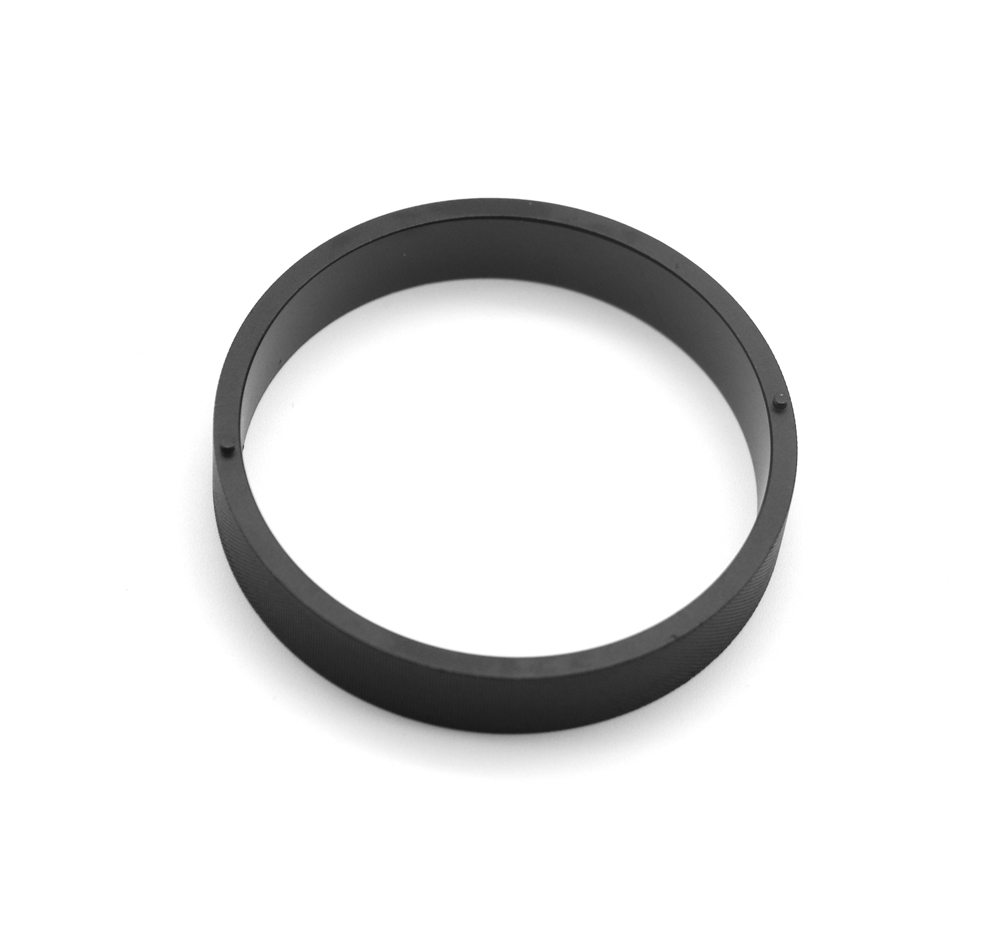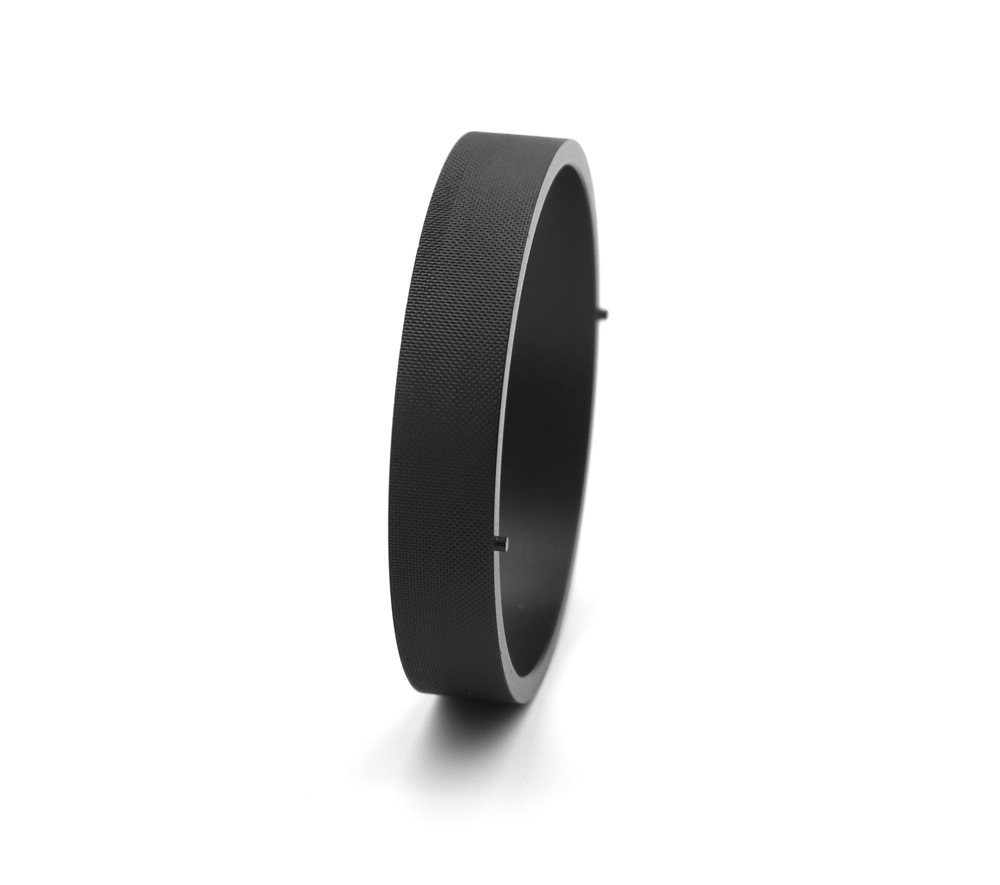 When using this product (including changing the rings) there is no need to use any screws, which makes the use more convenient.
The dimensions of the product are shown in the figure below.